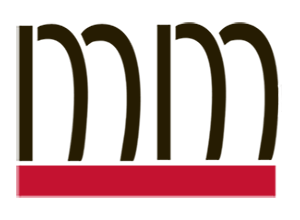 Elohim Christian church, Men's ministry is committed to "raising a generation of Christ-like men who will impact the home, the church and the world." We value Growing in our relationship with God and one another, giving to our families, churches, and communities, going to the world with the gospel message, KINGDOM SERVICE, so men will know that they are men with potential for service in the kingdom, and that we are linked to the promise of the Holy Spirit as we see HIM empowering the lives of disciples in the early Church.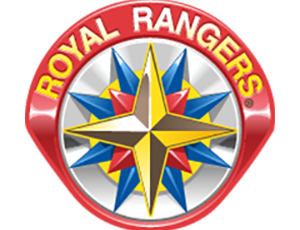 Royal Rangers is a christian scouting program designed to minister to the needs of boys. It was started as a boys ministry by the Men's ministry of the Assemblies of God. The program has since spread beyond just that one denomination to many churches in more than 64 countries. It was created by the Assemblies of God in 1962, an has grown to more nations than ever imagined. There are approximately 285,000 Royal Rangers in the United States, and that number keeps growing daily! The boys objective of Royal Rangers is to REACH, TEACH and KEEP boys for JESUS CHRIST. Royal Rangers believes in the development of the total boy for Christ. A boy grows mentally, physically, spirituality, and socially. We want to challenge boys in those areas through camping, the ability to earn awards, having a personal relationship with Jesus Christ, and a chance to make new friends.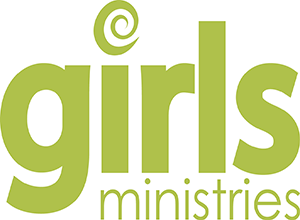 Elohim's Girl's Ministry vision is to win girls to Jesus Christ through love and acceptance. To teach them to obey everything Jesus commanded us — developing girls spiritually and mentally. To provide encouragement, support and accountability through lasting christian relationships. To provide an environment for girls to develop their gifts and abilities. To acquaint them with the Great Commission of Jesus Christ

At YA our goal is to help create a space where young adults from around the ages of 21-35 can deepen relationships with one another and deepen their relationship with God.
YA meets every other Friday at their Life Group.
For more information follow them on Instagram @ YA_elohim and on Facebook.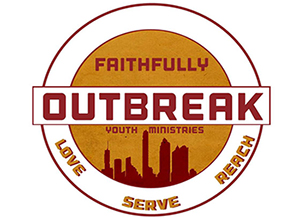 We are… Awakening a voice...Uniting a Culture...Shaping a Generation

Passionate for Gods Truth!
We are OUTBREAK!!!
We would love for you to meet with us every Friday night at 8pm for our weekly meetings
On Friday night, meet other young people, just like you, who are looking for the truth and find answers in the truth of who God is. After our meetings, stay and hang out as we get to know each other more while we play basketball and volleyball, you will love our gym! If you are a young adult, come and relax in the YA lounge.
Experience the joy and freedom of living for Jesus with all of us at Outbreak.
Check us out on twitter
@outbreakYM and on
facebook Outbreak Youth Ministry!
We are passionate to see the GREAT things God has for our city and for you.
Jeremiah 29:11 – 11 For I know the plans I have for you," says the Lord. "They are plans for good and not for disaster, to give you a future and a hope.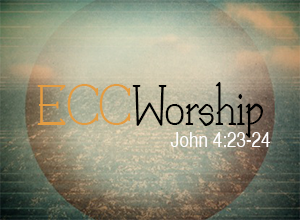 Jesus says in John 4:23-24, "But the hour is coming, and now is, when true worshippers will worship the Father in spirit and in truth, for the Father is seeking such to worship Him. God is Spirit and they that worship Him must worship Him in spirit and in truth." It doesn't say we can worship God anyway we want, but we "
must worship Him in spirit and in truth".
The word "must" makes it absolute. There is no other way we can worship God and be acceptable to Him. The word "must", according to Webster, expresses "an obligation, a requirement, a necessity, a certainty, and something that must be done". When "must" is used it means that it is not optional. Here the word "must" is expressing that in spirit and in truth is the only way to acceptably worship God.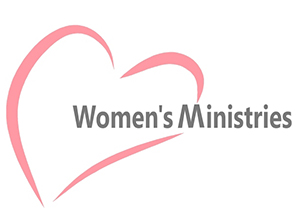 The vision of the Women's Ministries this year is to raise up a ministry full of Vitality (Acts 2:40-42)

VITALITY = life's strength, energy

Women full of VITALITY, working united to reach a generation of women who can come to the understanding that life is not only for survival but to live an abundant life as champions of the faith.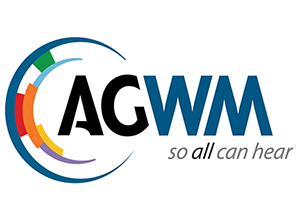 As a church that worships and serves whole heartedly we have seriously responded to our calling to evangelize and preach the gospel to all creatures (Mark 16:15) we are taking whatever steps are necessary to fulfill the call of God upon our lives.
Through Missions our church is a parent and a partner. We have planted churches in Covington, Kentucky, Queens, and Ventanas, Ecuador. It is a strong sense of concern and compassion that impels our church family to give sacrificially to meet the physical and spiritual needs of the people.
Through the partnership to the Spanish Eastern District of the Assemblies of God Missions Department, we support our Missionaries in Honduras, Santo Domingo, Bolivia, Mexico, and domestically throughout the northeastern part of the United States.
Our affiliation with the General Council of the Assemblies of God, affords us the privilege to support missions all over the world. It is in this aspect that our church motto is fulfilled: "A Church in the city, reaching the World". Amen!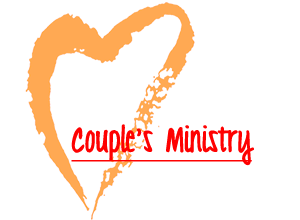 As marriage was ordained by God, our desire is to help couples understand its riches and intimacy as He intended.
As communication is a cornerstone of an enduring partnership, our desire is to equip marriages with practical insights and healthy habits for ongoing exchange of thoughts and desires.
As God's desire is for marriage to be a life-long partnership, our desire is to prompt the marriage partners to discuss and pray over their plans and dreams for their future as companions, parents, and mentors.
Colossians 3:12-14
Clothe yourselves with compassion, kindness, humility, gentleness and patience. Bear with each other and forgive whatever grievances you may have against one another. Forgive as the Lord forgave you. And over all these virtues put on love, which binds them all together in perfect unity.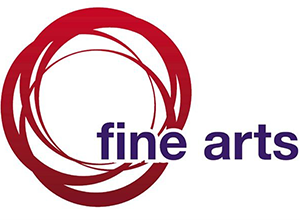 The Fine Arts Ministry strives to glorify God through music and drama in all worship experiences. The mission of the ministry supports the vision of the church; we strive to make a commitment to educate, train, and build ourselves and our communities through music, dance, mime, and drama ~ seeking God first.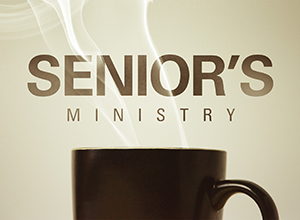 Do you feel lonely, sad, troubled and have no one to share your problems with? The Golden Remnant invites you to join us every Thursday at 10AM until 2PM at Elohim Christian Church. Come and meet new friends, who will give you their sincere friendship. Within us, you will find the love of a brother, friend, son, mother or father, but above all the complete love of God.
Our theme is " love one another , as I have loved you."
We serve breakfast, lunch, sing songs, pray, play games, we have trips to the park and beach and have many other recreational activities.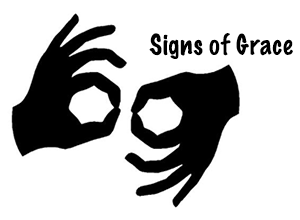 Our goal is to reach Deaf souls. Winning them for God. The deaf need to know God's Word through ASL. Signs of Grace Deaf Church has Bible study class and worship services every Sunday at 3pm. We want the Deaf, CODA, and people with knowledge of ASL that we are here and they are all welcome at Signs of Grace Deaf Church.
In that day the deaf shall hear the words of the book, And the eyes of the blind shall see out of obscurity and out of darkness.Isaiah 29:18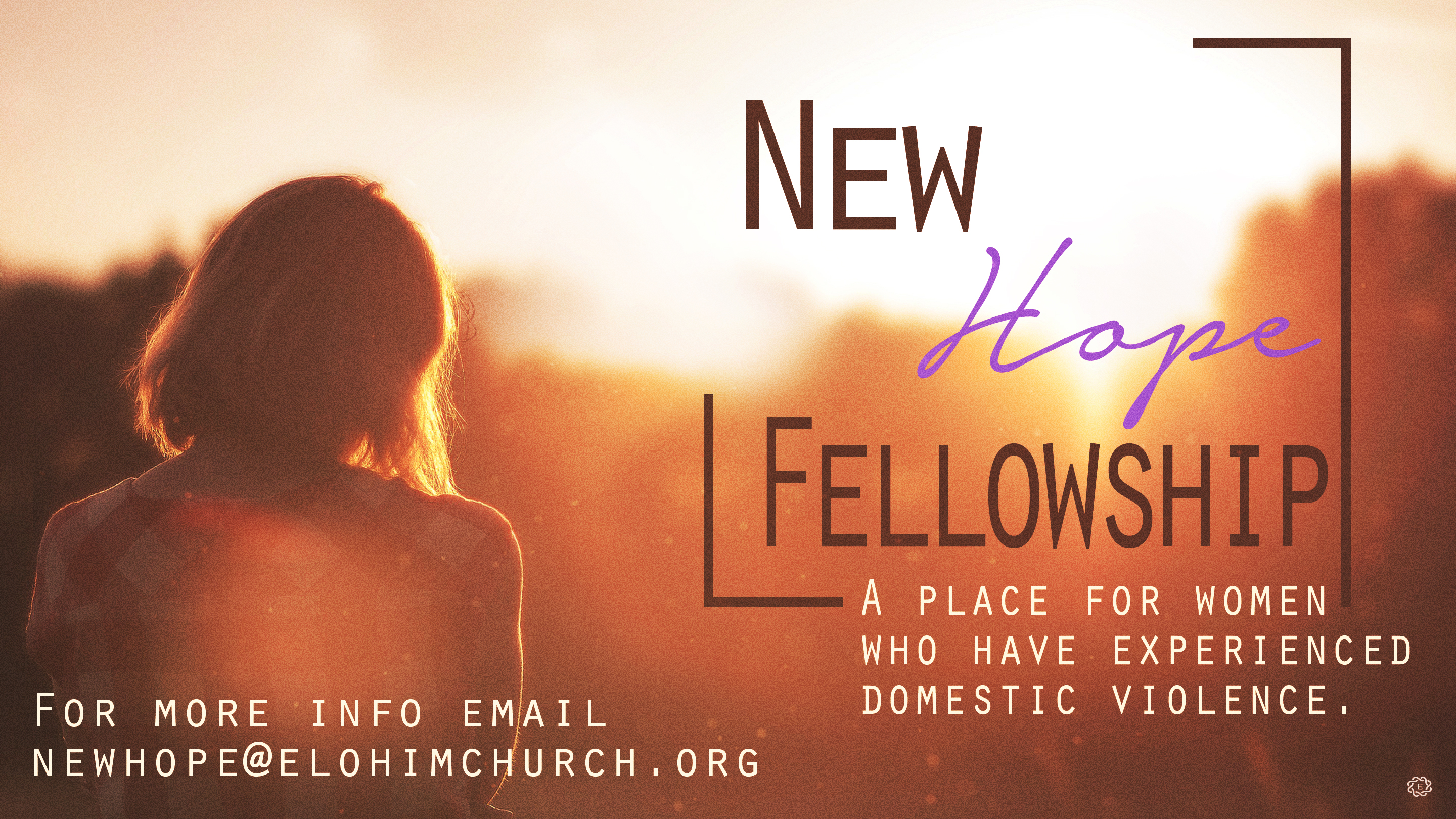 New hope is a ministry specifically for women whom have had the misfortune of experiencing domestic violence. It is lead by women who have survived this horrific reality. They are not professional counselors, therapists or psychiatrist; they are women who know and understand how difficult it is when you feel as if there is no one to turn to. They are here to talk, listen or to simply keep you company.
Reach us at [email protected]